The Villages Early Childhood Center, Inc.
Dear Families,
It gives us great pleasure to welcome you to The Villages Early Childhood Center, Inc.! We have taken care in developing extraordinary educational opportunities for the children in our centers. As privately licensed centers serving students from 12 months old - pre-k 4 year olds, we are pleased to be able to offer the opportunity for an early learning experience for families right here in The Villages. We have two locations, our Buffalo Ridge (original) location located just off Hwy 466, and our new location in Middleton, just off Central Parkway, near Coleman. Each center provides care for children as young as 12 months old up to 4 years old, and we are also a provider of the Florida Voluntary Pre-K (VPK) program.
We are able to provide a complete early learning experience for children prior to starting kindergarten. Our quality academic program will address all areas of your child's growth and development. We are committed to providing your child with excellent care and an outstanding early education. In addition to our school day curriculum, we offer a variety of optional extra curricular activities, such as beginning ballet, soccer, tball, and much more for our children so they can attend these special area lessons prior to being picked up from school. Currently these are offered for our students who are 3 and older, with the goal of offering something for our younger students soon.
To start the enrollment process for either center, please stop by and complete the Pre-Eligibility Application. The Villages Early Childhood Center, Inc. admits students of any race, color, national or ethnic origin, gender or disability to all the rights, privileges, programs, and activities generally accorded or made available to students at its early childhood centers. It does not discriminate on the basis of race, color, national origin, gender or disability in administration of its educational policies, admission policies, scholarship and loan programs, and athletic and other school-administered programs. Come be a part of our dynamic program for your little one!
For more information or to schedule a visit, please contact us at: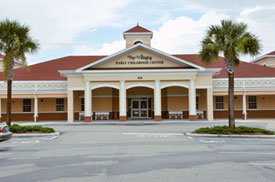 Early Childhood Center - Buffalo Ridge
510 Old School Road

The Villages, FL 32162
P: 352-259-7161
F: 352-259-6861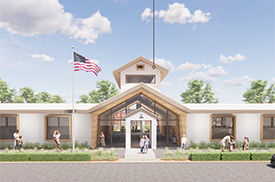 Early Childhood Center - Middleton
2325 LeAnne Lane
Middleton, FL 34762
P: 352-259-6870
F: 352-259-6871